He was better in Smallville…
I know people like to say "too many villains" but in practice it's more how they're used. Batman "66 proved that and yet…
The problem is that unlike Batman and Spider-Man, Superman does not have a very deep bench of rogues. There's less than a handful of famous foes that are exclusively his, and out of those even fewer are film-worthy. Is anyone really excited about the prospect of seeing Toyman, the Prankster, Terra-Man or the Galactic Golem on screen? Brainiac is the only one with huge potential, though I could maybe see Metallo working (if you could keep The Terminator's legal team at bay). The new CW show hinted at potential for Bizarro, but it would take some ingenuity.
Anyway the point is if you burn through them two or three at a time, you're going to run out very quickly. Although considering how "successful" Superman has been so far on screen, maybe it would be a good idea to cram them all into one film since sequels are far from a safe bet.
If I may add this: I would rather see a movie concentrating on Superman/Clark Kent in today's world than the umpteenth variation of a spandex hero fighting an extra-terrestrial or kinda magic foe with the plan to destroy humanity.
I know, the stakes must be huge, and for someone like Superman the villain needs to be an adequate threat. This is why Lex Luthor in the first film worked so well for me - his own ridiculousness made him even more dangerous because he wanted to see Superman suffer and die, simply out of spite and jealousy. And ridiculous villains are not a far fetched threat anymore, judging from the last years here on earth.
I don´t insist on Lex Luthor re-appearing in a new updated version in this new film. But someone like him, a human villain without any supernatural powers, would be a perfect adversary, simply because Superman would have to fight him with his kindness and his inventiveness, not just by endlessly pummeling him into oblivion.
I agree about Brainiac. Sometimes I honestly think he should have been the villain of Man of Steel. But as you said, it probably wouldn't hurt to have so many villains as we don't know what sequels could happen.
If we're going to dream, I'd prefer a movie that drops the "today's world" angle and returns the character to his roots in the late 30s/early 40s, with a mad scientist villain and a giant robot or two to fight.
But since the whole point of this exercise is to duplicate the Marvel model of a sweeping, interconnected universe of characters, there's zero chance of that.
One reason I'm enjoying the new "Superman and Lois" show is that it's turned its back on the other CW superheroes and established Kal-El as the only hero on his Earth. And if you prefer your threats more low-key and grounded, you should check it out; the current dilemma involves the need for black mold abatement at Smallville High. LOL
Of course, since there is so much story to tell…
Paramount Sets Remake Of Hitchcock's 'Vertigo'
Why?
AH already remade it as MARNIE.
Why?
I'll tell you the one thing they could do in this regard that I would be ok with - remake the movie but tell it from Judy's point of view. There's an interesting story to be told there if you think about it.
Other than that?
NO
Then they would be remaking MARNIE, and there is no reason to do that either.
This just in from the other side via Madame Blanche:
"You will do better than this?"
I've lost all interest is outraging over my favorite movie being remade now that I've learned Tommy Wiseau has made a new movie for the first time since The Room…
And also apparently an underwear line because… it's Tommy Wiseau…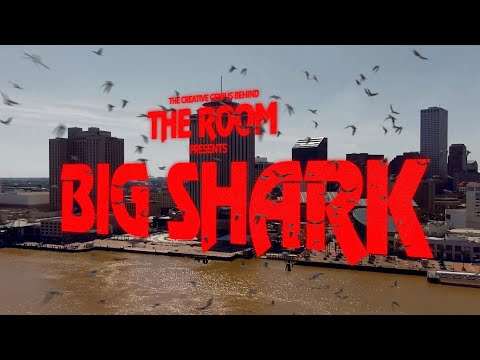 Looks like he did the impossible: rip off Sharknado.