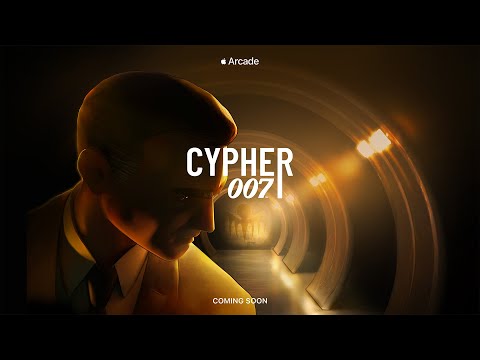 Cypher 007 is a top-down James Bond game coming to Apple Arcade on September 29, publisher Tilting Point has announced.
The game lets players revisit some of Bond's most iconic moments and locations as he attempts to take down the evil criminal mastermind Blofeld, head of Spectre, who is looking to transform Bond into the ultimate double agent.
"Players will be immersed in this beloved universe of espionage as they gather intel, uncover secrets, and use spycraft to overcome immersive levels filled with obstacles, opponents, and objectives that increase in difficulty as they progress," reads the official synopsis.
"Players will complete missions to bring down Blofeld and Spectre once and for all, and compete against other 007 agents around the world via leaderboards to prove they're the best spy of all time."
A trailer for the game (above) alongside various screenshots (below) were also released and shed more light on the game, which will be available at no extra cost to Apple Arcade subscribers.
From the screenshots there, looks like a old male Q, black Moneypenny, and woman M, though nondescript. They also reinterpret Jaws and I'm guessing that's also Red Grant or Alec Trevelyan as another villain, though they don't name them.
This feels like it should have been a console game, like James Bond 007 for Game Boy and World of Espionage. Hopefully one day.