Hello, I'm mattjoes. I used to have an account in the old CommanderBond.net forum, and posted occasionally in the noughties and in the first years of the following decade. That was my first online experience interacting with the Bond community. I wanted to get back to the forum to share this with you. This is a project that means a lot to me and I hope you find it interesting.
GOLDFINGER: RECONSTRUCTION OF THE UNRELEASED MUSIC
This album contains a reconstruction of all the unreleased music heard in the James Bond film GOLDFINGER. It was created by listening to the film audio, transcribing each cue to sheet music by ear, and rebuilding it using high-quality virtual instruments, while aiming to be as faithful as possible to the original version. Although creating the album took plenty of time and effort, it was a lot of fun. I hope you enjoy listening to these terrific compositions by the maestro John Barry.
LISTEN HERE: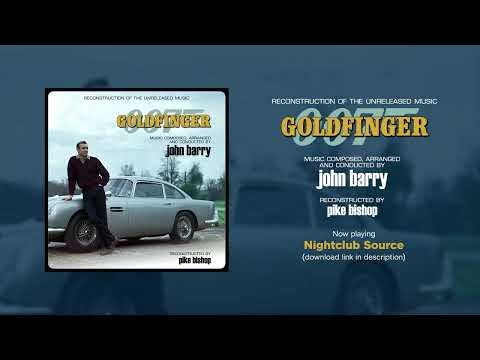 In the description of that video you will find a download link, which includes the music in lossless quality, cover art, and digital booklet with more information on the reconstruction, plus a music sequencing guide.
On my YouTube channel you will also find some more reconstructions of unreleased music from the Bond films.
Enjoy!