Strong And Then There Were None vibes
Better than the first one - that would be difficult.
But it surely will be lots of fun!
When solved it plays a brief clip of Daniel Craig.
So nice to have a great film get a great sequel.
Probably the only film I am really looking forward to this year.
("The Fabelmans" could be great, too. And I have a soft spot for "Halloween Ends".)
Sounds like it is!
(I just want to see David Lynch playing John Ford)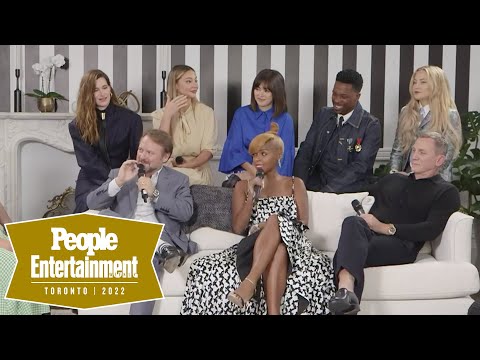 Craig's attitude is really different from his first 4 Bond's or Knives Out (it was Jamie Lee Curtis' room, you happen to be in it)
I'm just going to have to go ahead and get advance tickets for at least three screening that week. I hope Rian Johnson will release a downloadable director's commentary for the preview week as he did with 'Knives Out.' Listening to his commentary while the film was still in theaters was a treat.